Townhouses
We have 24 new townhouses that each come with spacious rooms, open floor plans, high-quality maintenance services, and a garage as well as many other amenities.

Renting a townhouse from Garden Place Estates allows you to combine rent, heat, water, and maintenance into one $1700 a month payment.
Are you retired or just enjoy heading south to escape the New York winters? We built these townhouses with you in mind! We will clear the snow, mow your lawn, and keep your townhouse safe and secure while you are away.

Exterior back
Amenities
Each townhouse comes with full-size appliances including a dishwasher and hookups for a full-sized washing machine and dryer for all of your laundry needs.
All of the townhouses have their own attached garage as well as a back deck to enjoy the beautiful scenery.
We take care of all unit maintenance (including changing the light bulbs). Onsite management will save you the trouble of having to deal with electrical and gas companies if something comes arises.
Trash removal and recycling is available onsite at no additional cost.
Spacious Rooms
These townhouses are designed to be comfortable and spacious. With 2 bedrooms and 1 bathroom, you will have plenty of space to get settled into your new home and make it your own. Each unit is 1481 square feet, which includes the single car garage.
Parking
Each townhouse comes with a single car garage and two parking spaces right in front. There are additional guest parking spaces close by.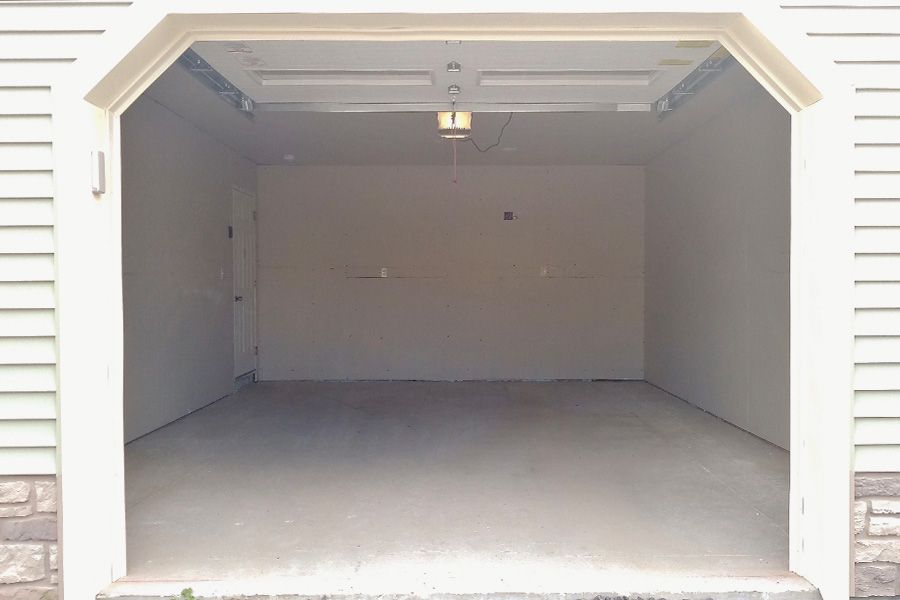 Pets
We are happy to welcome your furry family members to join us, however, we do have a 20 pound limit for dogs and each pet must be approved before being allowed in a home. We also require a non-refundable pet deposit.
Utilities
While heat, water, and trash removal are included the following utilities are not included:
Electricity
Cable TV

Phone

Internet

Each townhouse has its own electrical hookup and meter, and each tenant will be responsible for their own usage. The other utilities must be secured by the tenant. Though these amenities are not included in the cost, our reliable staff is happy to direct you to the best providers that supply these services in the Potsdam area. We understand how important it is for you to stay connected to the world, and we are happy to help.
Flexible Living
Are you retired and/or looking to fly south for the winter but don't want to worry about your home upkeep while you're away? There's no need to worry when you rent a townhouse with Garden Place Estates.
New York winters in the Potsdam and Canton areas can be quite long and cold. So, we understand your desire to find warmer weather. Our new townhouses come with complimentary outdoor maintenance services. Property staff will clear snow, mow your lawn, and keep your condominium safe while you are away.
Our maintenance services are great for university professors and college staff who have some freedom between semesters, and it's also great for traveling business professionals. If your work takes you away from home or you just want to travel, we've got your outdoor needs covered. You'll come home to a well-kept and well-maintained home and yard every time.
There's nothing better than knowing your home and property are taken care of when you are out of town. So, let us take care of the stressful stuff and go enjoy the warmer weather and that well-deserved break!
We look forward to welcoming you to your new home in Potsdam!